20 mai 2013
Je vous autorise à me taper pour ce jeu de mot nul, oui. Voici donc un maquillage de soirée très pailleté et contrasté réalisé avec le Zodiac glitter "Libra" de Lime Crime. J'ai porté ce maquillage pour aller voir Mary-L en concert et c'était vraiment très très bien. (phrase sponsorisée)
Sur ce, place aux photos !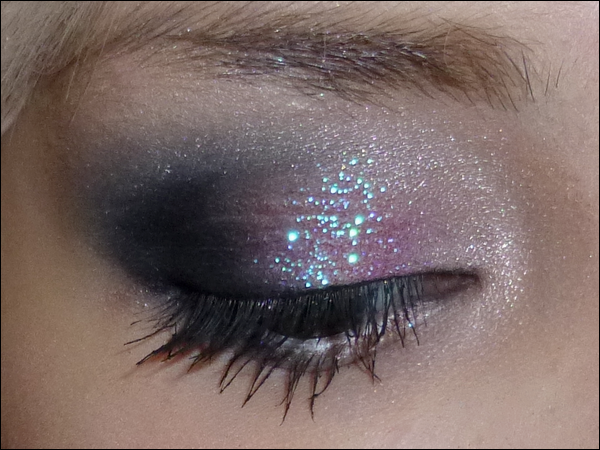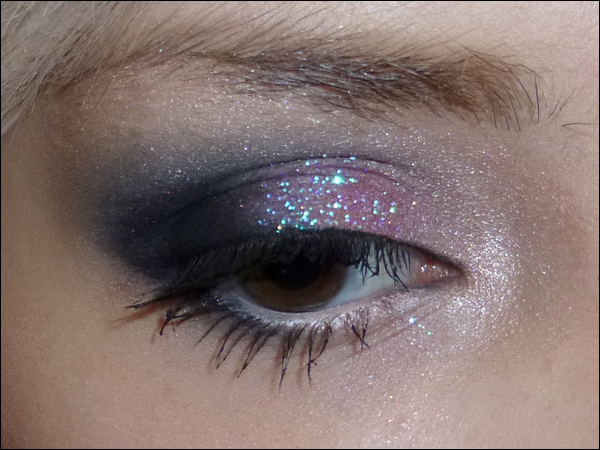 Produits utilisés
Teint
- Base de teint microperfection "bleue", MUFE
- Fond de teint Couvrance Invisible, MUFE
- Fake Up "01", Benefit
- Correcteur Kiko
- Illuminateur "Copacabana", NARS

- Baked Bronzer, Urban Decay
- Blush "Gaiety" NARS
- Poudre HD, MUFE
- Brume fixatrice Mist and Fix, MUFE

Yeux
- Shadow Insurance, Too Faced
- Fard "Icon", Too Faced (The Return of Sexy), sur l'ensemble de la paupière.
- Aqua shadow "0E" (noir), MUFE, en externe.
- Fard "Black Dog", Urban Decay, en externe.
- Pixie Epoxy, Fyrinnae, en interne.
- Zodiac glitter "Libra", Lime Crime, en interne.
- Fard "Satin Corset", Sephora, pour illuminer.
- Perfect Eyes Waterproof eyeliner noir, Too Faced, en ras de cils et dans les muqueuses.
- Vivid Eyes Kajal & Eyeliner "01" (beige), Kiko, dans la muqueuse inférieure.
- Mascara They're Real!, Benefit
- Faux-cils "27", MUFE
Lèvres
- Velvet mat lipstick "600", Kiko
Les étapes du maquillage en images :